Mobility and site monitoring
Understand eProject OnSite
eProjectOnsite is the latest generation mobility tool of the eProject platform.
It is composed of a dynamic form editor, Form Assembler, which allows you to quickly create form templates using a very powerful editor that adapts to all situations.
With the eProject OnSite mobile application, you can fill out, complete, modify your forms and enter information, in the office or on the worksite, directly from your mobile device, phone or tablet, in just a few clicks
All data entered will be shared, validated and saved securely on your eProject platform.
Simplify your quality controls, reduce errors, share control forms in real time, thanks to this new eProjectOnsite® module.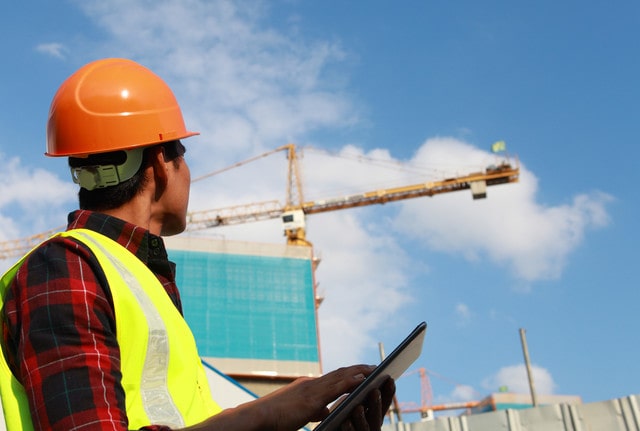 What does eProject do for you?
eProject OnSite for mobiles and tablets, practical accessibility on the cloud
On-site controls, error reduction, time savings
Ready to use templates, quick fill, drag & drop
We have taken into account the difficulties faced by project managers and site managers and developed this form creation module to simplify the management of your project. Easily create the forms and documents needed for your construction.
The dynamic form edition application is intended for mobiles and tablets to allow you an efficient and practical site follow-up.
All templates and forms created can enter a validation circuit, just like any other eProject document. Workflows or validation processes allow you to automate a chain of tasks in order to reduce delays, respect schedules, and mobilize the right actors. This functionality notifies approvers by e-mail and delivers production progress reports.
You can easily create templates using a drag and drop system and save them securely on our servers.
A wide variety of customizable fields are available and you can define constraints, modification rights and visibility.
An effortless construction site management?