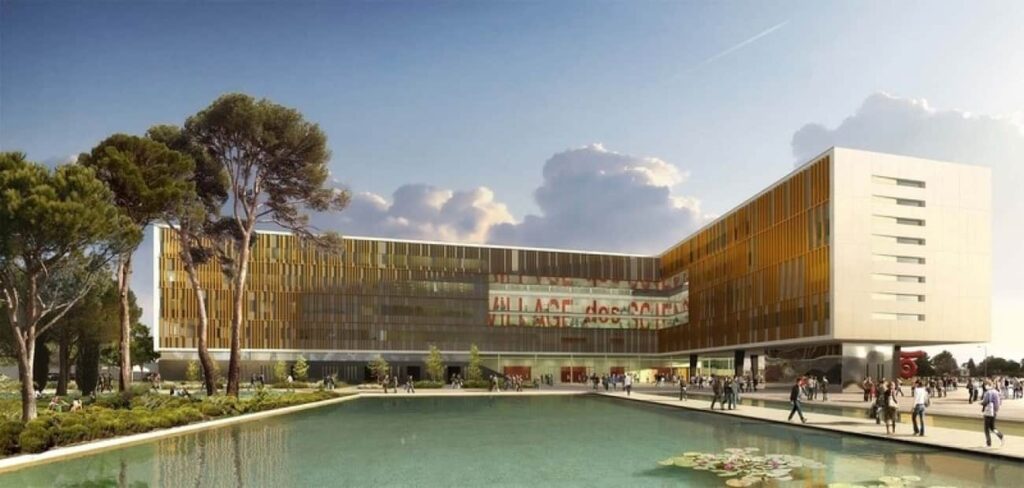 | | |
| --- | --- |
| Place Montpellier, France | Duration 2016-2021 |
| Project Manager COMUE | Amount 300 millions euros |
Project
To redevelop and revitalize existing campuses to create real living spaces, to unite the major campuses and to increase their international visibility. Supported by the COMUE Languedoc Roussillon Universities, this is a massive and targeted effort by the State in association with the Languedoc Roussillon Region, Montpellier Méditerranée Métropole and the City of Montpellier in favor of higher education and research. The project aims to build 90,000 square meters of new buildings and rehabilitate 50,000 square meters.
eProject in multi-operations mode which allows to manage 7 operations: Development of the heart of the campus, Atrium, Pharmacy Campus, Montpellier Physics Laboratory, Raimon Llull, Village des Sciences A, Village des Sciences B
Solution: eProject EDM & FIM
The COMUE trusts eProject EDM & FIM for the document and financial management of numerous development and construction projects, including the Campus Operation of the Paul Valéry 3 University of Montpellier.